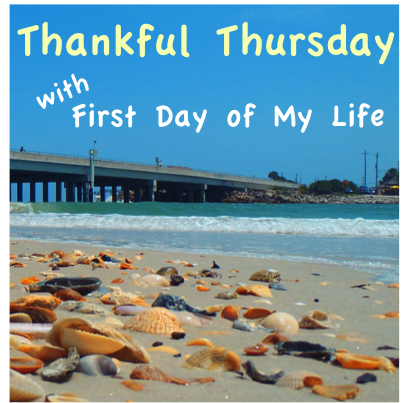 Would love if you grab the button or link back some how :)
If you have time - please visit some of the other blogs that have linked up!
It amazes me how many of you have been participating in
Thankful Thursday
! It warms my heart :)
I was recently listening to a local Christian radio station I usually listen to on my way to work one day this week - they mentioned a study that
those who continue through trials with a positive, upbeat, thankful attitude
in life, they are likely to have a
successful recovery after surgery
. No, not all of us are going through surgery
but
it speaks a lot to one's mental health, I think!
With that...
I am thankful for.

..
I know I mentioned it before - but I truly am grateful for all of you who participate in Thankful Thursday!
All of the reviews I have been blessed enough to do lately. They are so fun! They make me feel like I am apart of something big!
Last minute plans. We're heading to Atlanta on Friday for the Steeplechase. (Think: Kentucky Derby) Should be a fun time! (Especially because I get to get dressed up!;)
My amazing Twitter friends who helped me on Wednesday decide on which dress to wear! (Thank you ALL!!:)
Being able to go to the Grand Opening of a local bakery...
My kitty! Happy Sweet 16! (We found him 16 years ago on Easter Sunday! He was probably 2 at the time...but I'll still call it his Sweet 16...
Flowers at home...they make me smile...and brighten home up!
Finding sunglasses on the beach...they're kinda big and VERY scratched up...but still fun!
Yummy "afternoon pick me ups" at work!
Beautiful weather on Easter Sunday!
Yes - if you're friends with me on Instagram, you've probably seen some of these photos already. Hehe. ;) Follow me!

cbilly

!