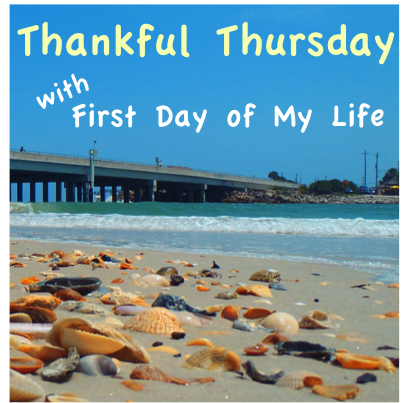 There is always SO much to be thankful for.
I am so excited that I am on week 13 of these link-ups and they seem to be going great! It makes me so happy when I see what amazing thankful hearts you all have. <3 Hope you enjoy it as much as me!
Remember that being thankful is good for your heart - soul - spirit - mind - everything!
I've found a new delicious juicing recipe - it includes strawberries!
I've been enjoying my week so far on the Fresh Diet! It's been delicious. And makes my life SO much easier...no counting calories, no thinking of new recipes to make!
Beautiful weather! Ok, so I have a love-hate relationship with the hot weather. I do enjoy it very much but once it starts to get super humid + hot - my poor curls won't be a happy camper + neither will I. ;) I've been getting my tan on!
Jelly fish!
The Hunger Games coming out this week...YAY!! Finally. I hope the movie proves to do the book justice - I really do.
Listening to V play on the guitar...he's so talented. Warms my heart. :)
Dancing with the Stars starting again. The season premiere was incredible - the best ever. I wish I could move like that. Sigh.
Members missing me at work when I have a day off - makes me feel pretty special!
My weekend spent with my 2 best friends from Stetson! We spent time together, caught up with some other old friends, and went to Epcot!