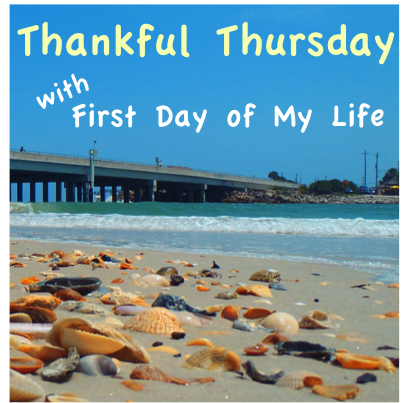 Being thankful & verbally saying so does wonders for your
mental health
! It makes you realize how blessed you truly are & that the little, petty things of this world do not matter.
Whatever you are thankful for - big or small - you should write it down each week. On a sticky note, on your blog, in your planner - anywhere. So when you encounter a sticky situation, you can look at your list, smile, and realize
how blessed you are
.

I am thankful for...
although I've had a frustrating week at work, I am so very thankful for having a job...SO thankful. It pays the bill and (most of the time) keeps me happy.
I get to see my family next week for my sister's birthday! I'm looking forward to that. We'll be having family dinner in St. Augustine.
Being faithful to be 3 days/week working out - I've been doing great! I've gained two(ish) pounds...of muscle, I think. (I hope!)
Unconditional love dogs have. :) It's so special.
When I try a new recipe and it doesn't come out how it was supposed to (delicious), V still eats it and thanks me for cooking. <3
Back to me gaining weight..people have been telling me I look "too skinny." I don't think I do - I feel good and I KNOW I eat healthy. I was telling one of the members about this and he told me how great I look & beautiful I look. Made my day!
So...the Girl Scouts got me this year. Thin Mints. YUM.
I got to visit my cousin's Leap Year baby...my god-daughter was feeding her when I went to visit...
Many blessings & happiness to you!