It's Tasty Tuesday!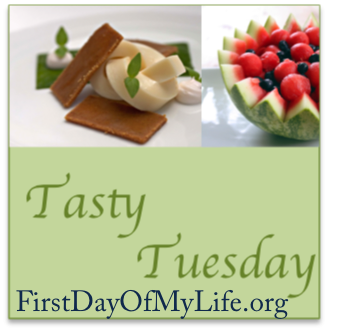 I am going to share with you an oldie but a goodie!
I love reading all of the recipes you link up - they always give me great recipe ideas for the rest of the week. So the recipe I am sharing with you might seem so simply but hopefully it'll serve as a great idea for a great meal coming up!
Salmon BLT
-Mayonnaise or secret sauce (lemonaise!!)
1) Cook salmon on a pan in a little oil...at least four minutes each side. Skin side down first.
2) Cook bacon to your liking. (Pan-fry, bake, or microwave!)
3) Once salmon & bacon are done, put on top of toasted bread.
4) Put cheese, avocado, lettuce, and tomato on top.
5) Top with mayo or my favorite, lemonaise!