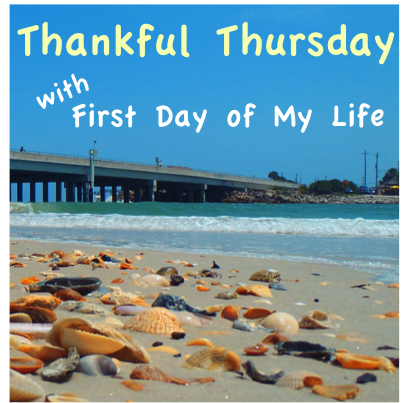 Did you know that people who wrote down five things they are thankful for once a week felt not only happier but healthier? (According to a study done in the
Journal of Personality and Social Psychology
.) Counting your blessings helps you empathize, too.
When you do this - you'll focus on what really matters!

I am thankful for...
A great workout week!
House sitting & dog sitting three dogs for two weeks! We're moving on in for a couple of weeks to a house with a pool & jacuzzi...warm weather, please!
Having Saturday AND Sunday off...woohoo, a "real" weekend!

A total stranger telling me how beautiful I am at the grocery store the other day. Oh, and that I am totally "rockin it." (Haha. Totally unexpected but totally cute. Made me smile!)

A friend bringing some delicious homemade Indian food to work. I've been craving it lately - we had a conversation a couple weeks ago about it and he brought me som

e

right out of the oven/stove! So delicious.
Finding a new delicious protein powder - cinnamon roll flavor, too. Super delicious in chocolate almond milk!

Praise Jesus that my sister was safe & out of harm's way in a car accident last night. GOD IS GOOD. He was definitely with her last night.
Oops...I went over my "five per week." ;)

What are you thankful for?!