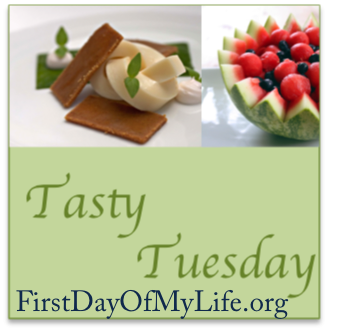 I made this recipe last week and it came out amazing! Super moist inside & super tasty.
Chicken with Olives & Tomatoes
4 (4-6oz) boneless, skinless chicken breast
1/4 tsp freshly ground pepper
1 (28 oz) can plum tomatoes, drained and chopped
18 black olives, drained, pitted, and chopped
3 Tbs fresh parsley, chopped fine
Directions:
1) Marinate chicken in 2 Tbs olive oil, lemon juice, sea salt and freshly ground black pepper for at least 30 minutes.
2) Preheat oven to 375° F.
3) In a large skillet sauté garlic and onions in remaining olive oil.
4) Add tomatoes and olives and sauté for 15 minutes, uncovered, stirring often.
5) Add 1 Tbs parsley and thyme, stirring to combine.
6) Place chicken breasts in oven proof baking dish. Cover with sautéed mixture and sprinkle with remaining parsley.
7) Cover, and bake for 35 to 40 minutes or until brown.