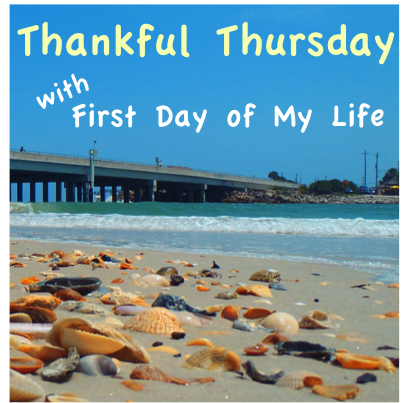 Please show some love & post the button or link back to First Day of My Life :)
I am thankful for SO much...
knowing my Mom is healthy, healed & whole from surgery today <3
God blessing me mightily & always being perfect with His timing
more free-lancing work...so thankful!
having a successful trip to the salon! (Photos to come!)
knowing it's my dad's birthday on the 15th and being able to celebrate together!
watching Hell's Kitchen with V...old episodes!
beautiful beach weather...the waves have been so flat, too. (Which makes me happy, not the surfers...hehe!)
crazy random visits from college friends <3
dinner date nights with friends
finding the best possible combo ever...dark chocolate peanut butter...oh, so this is what Heaven is like!
being able to pull off a hat...maybe? ;)
sangria & nail polish on a Saturday evening before a lovely dinner with V and my parents <3
What are you thankful for?? :)